An example to configure GRE over IPSEC
In this example, we give a very simple topology to make you easily understand how to configure GRE over IPSEC
The topology after simplifying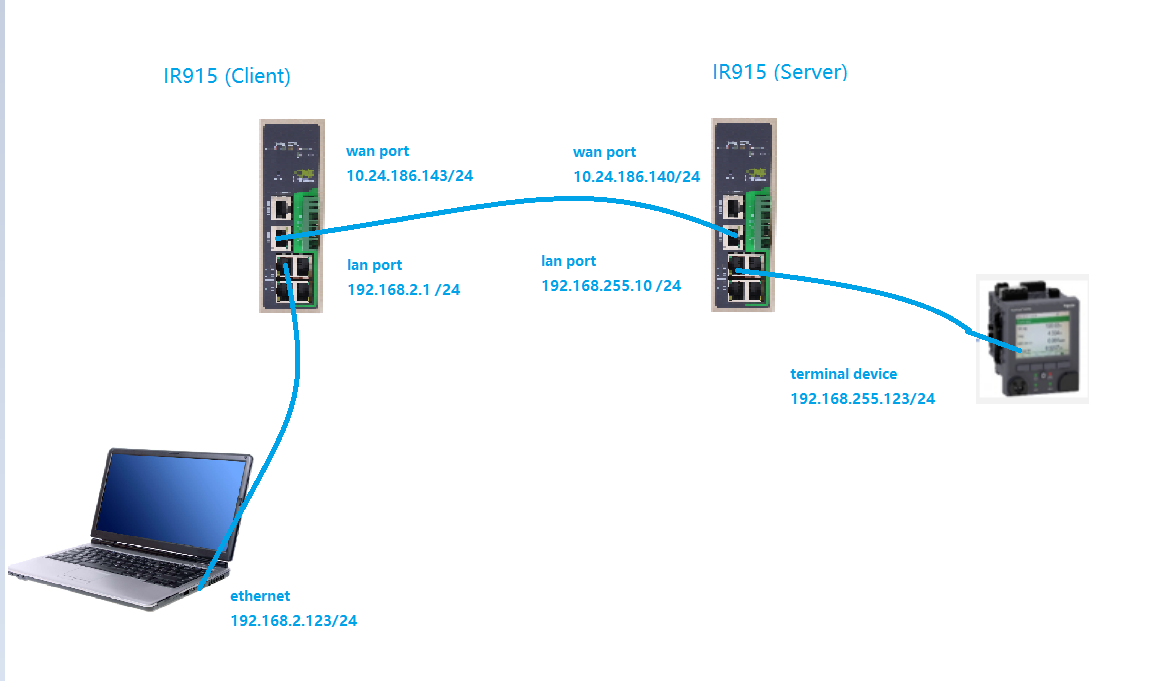 Configuration


Step 1:        
Set IPsec
extern profile and configure GRE first
Enable IPsec
function, according to your needs to create the profiles of IKE and IPsec policy

Note:
The profiles only take effect after clicking Apply
& Save.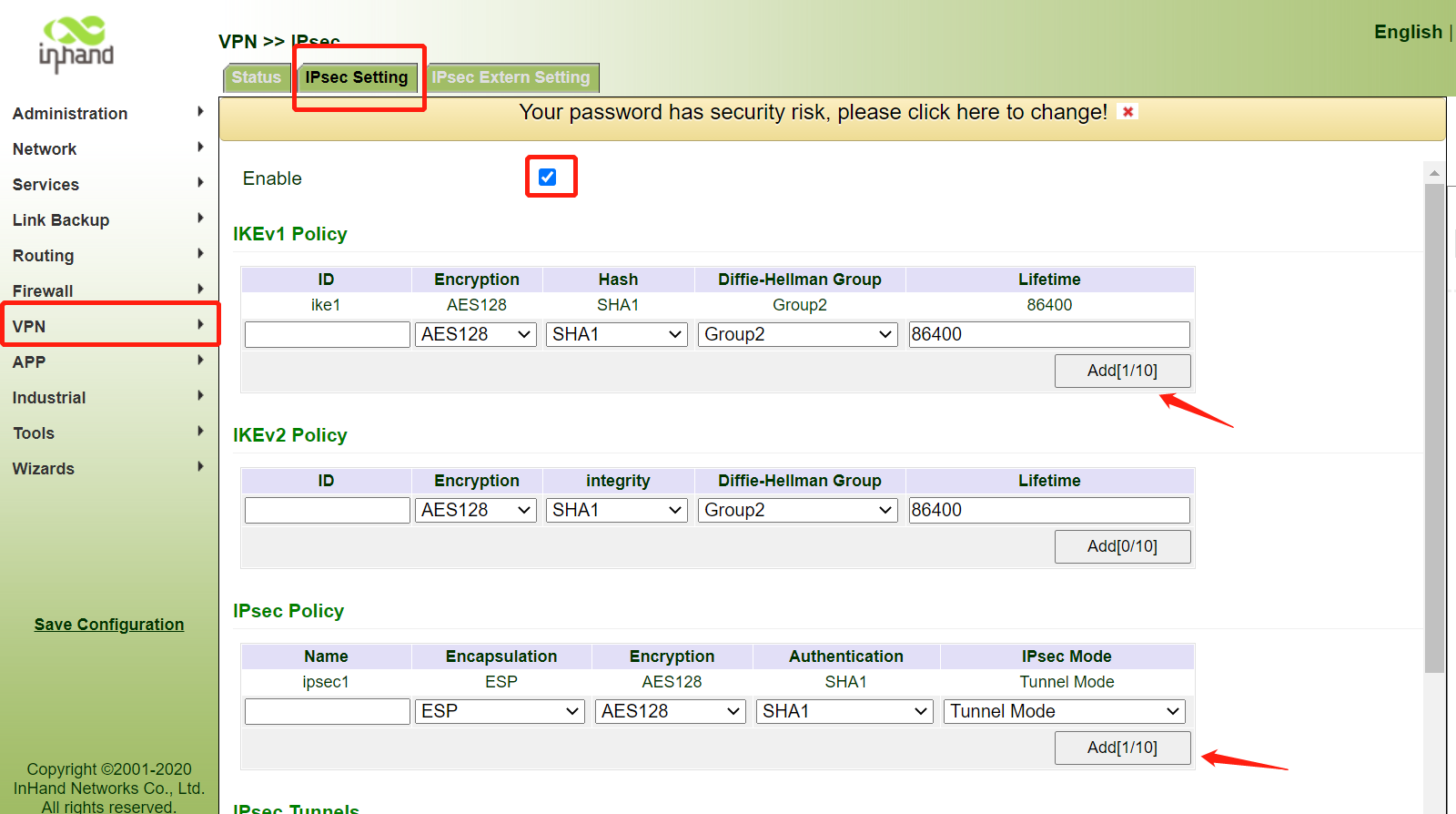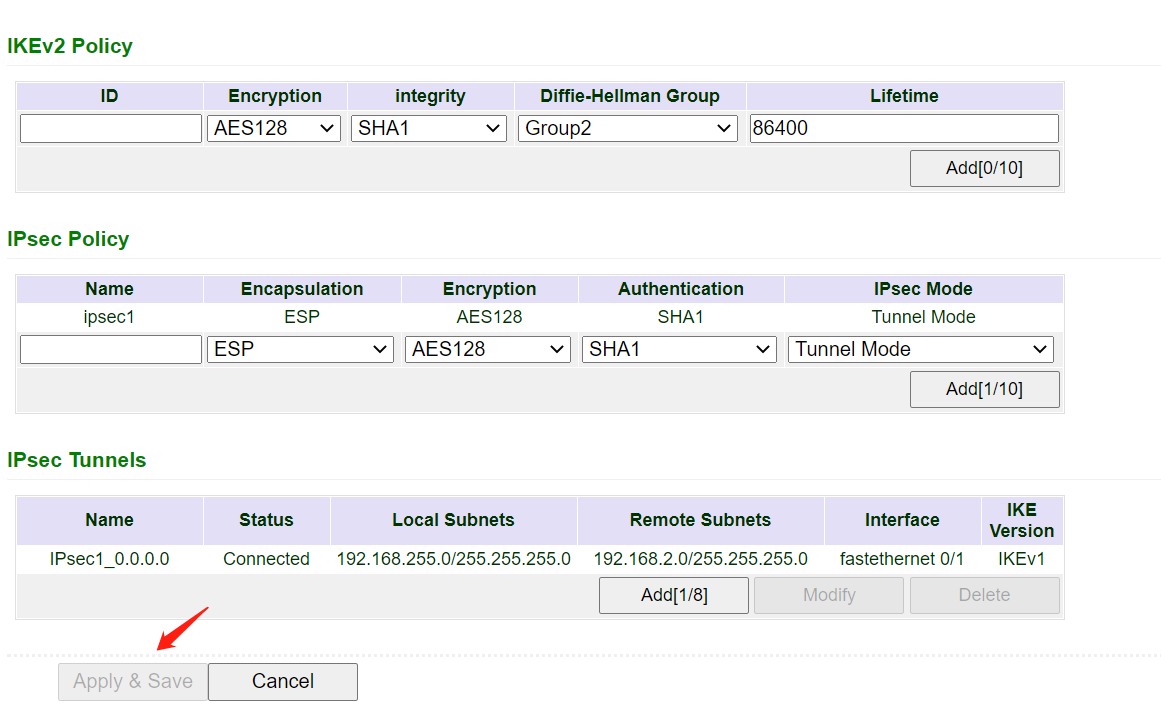 Server Config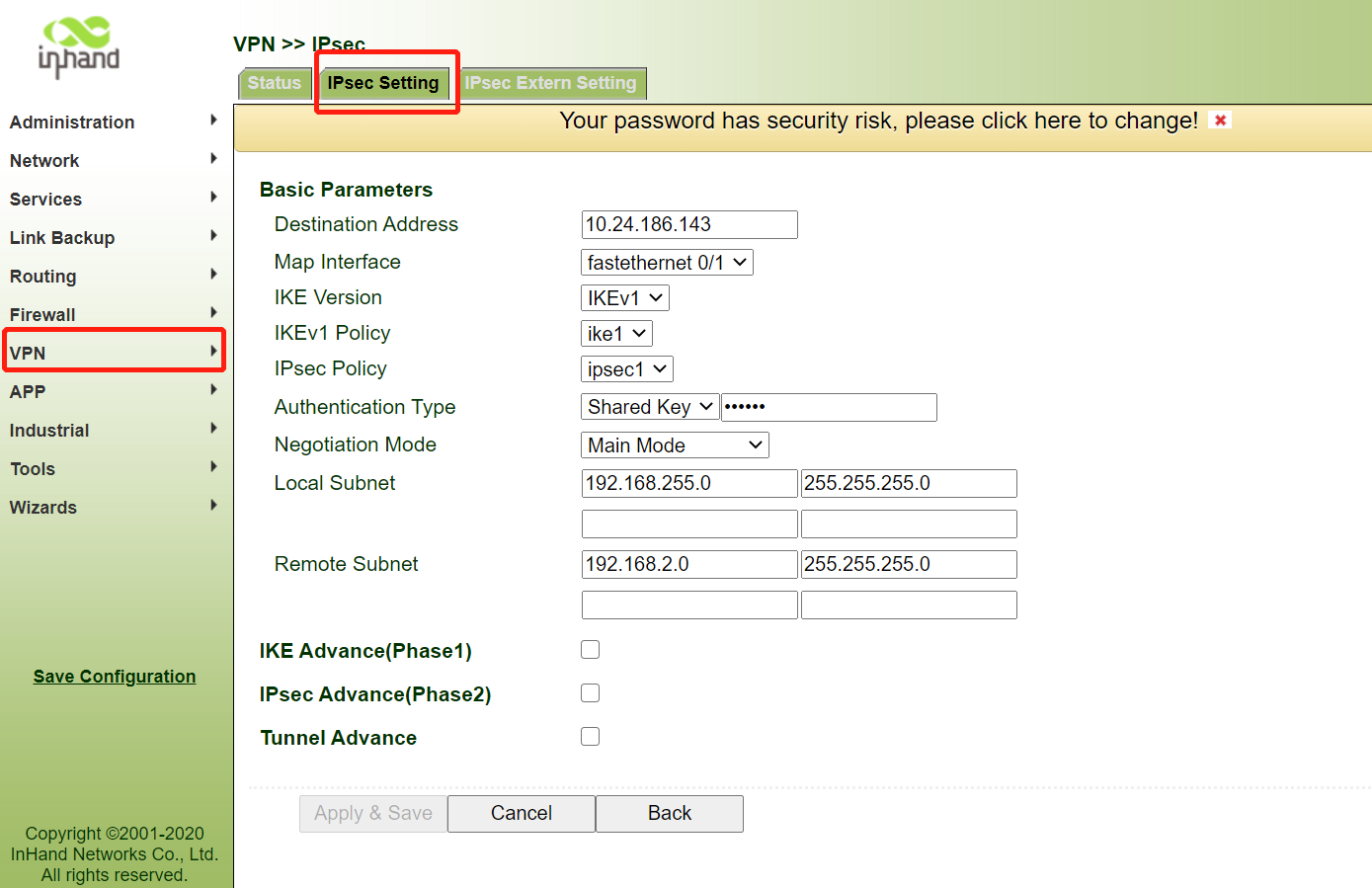 Client Config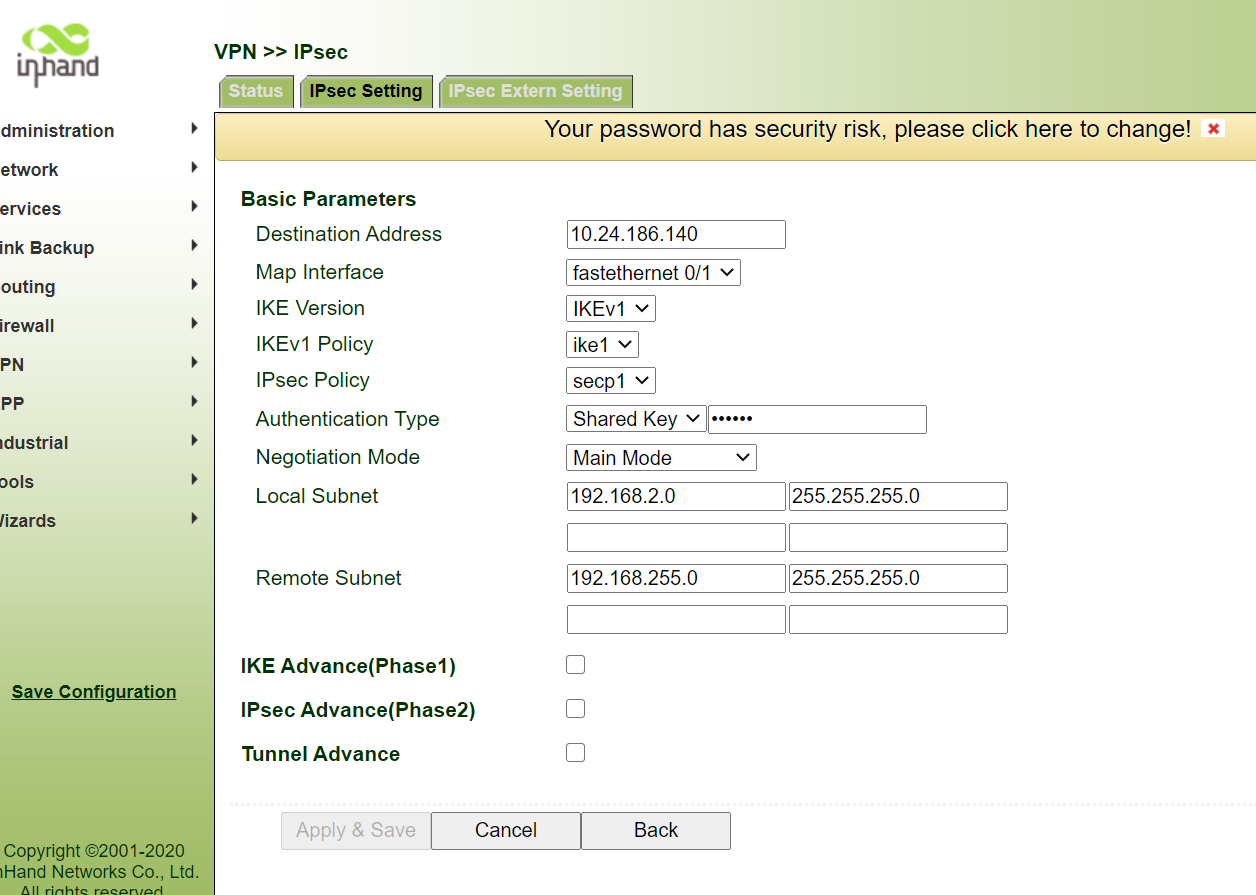 Set IPsec
Extern profile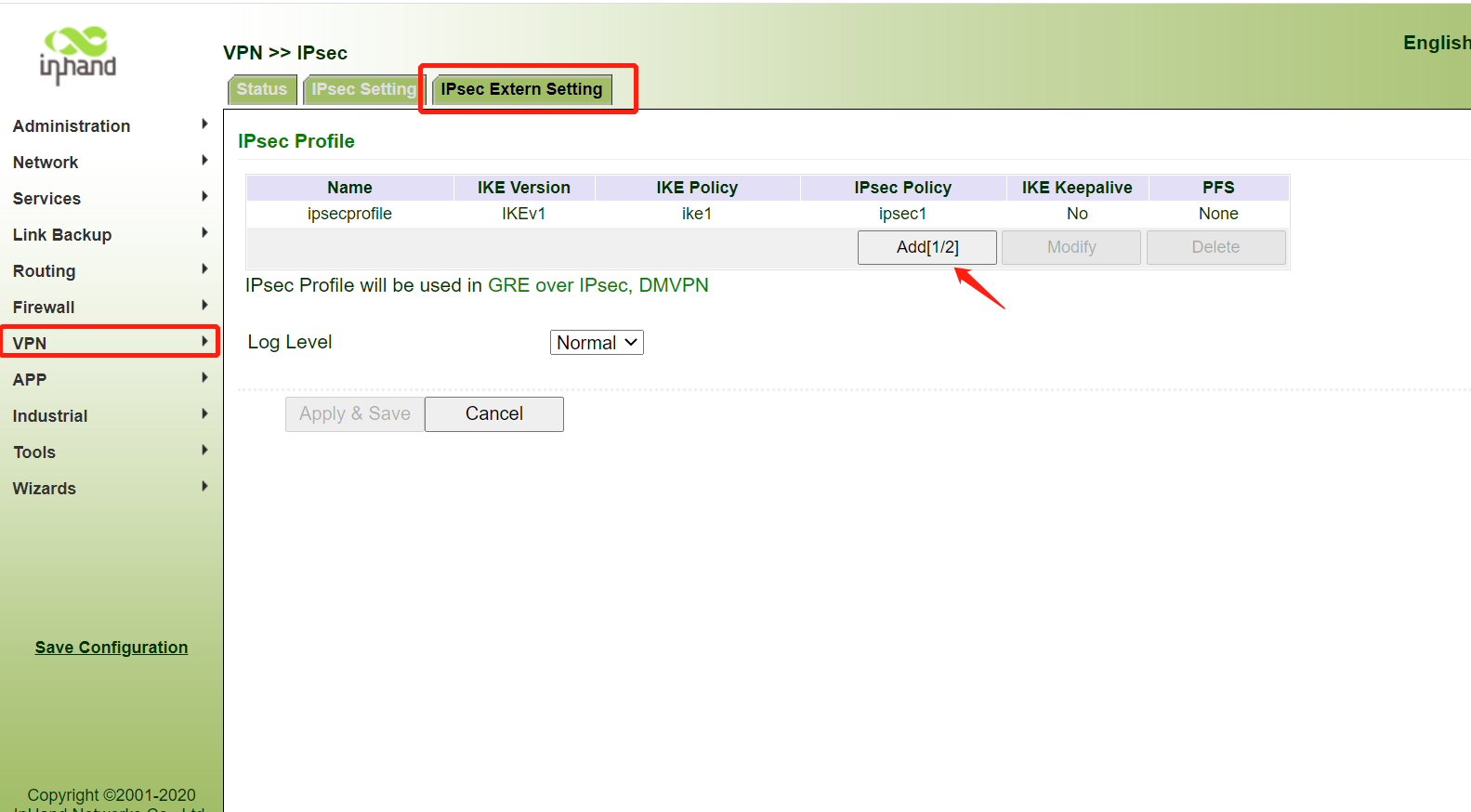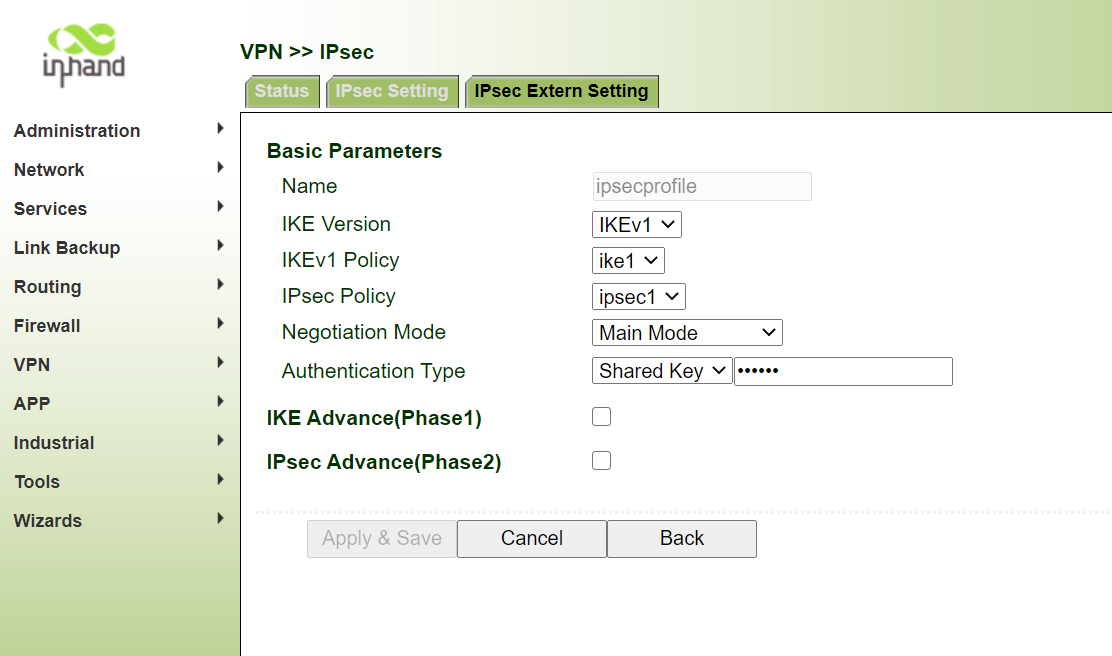 GRE Configuration:
Note:
The key
parameters in the GRE configuration and IPsec do not affect each other
independently, which can be set differently.
Server
Configuration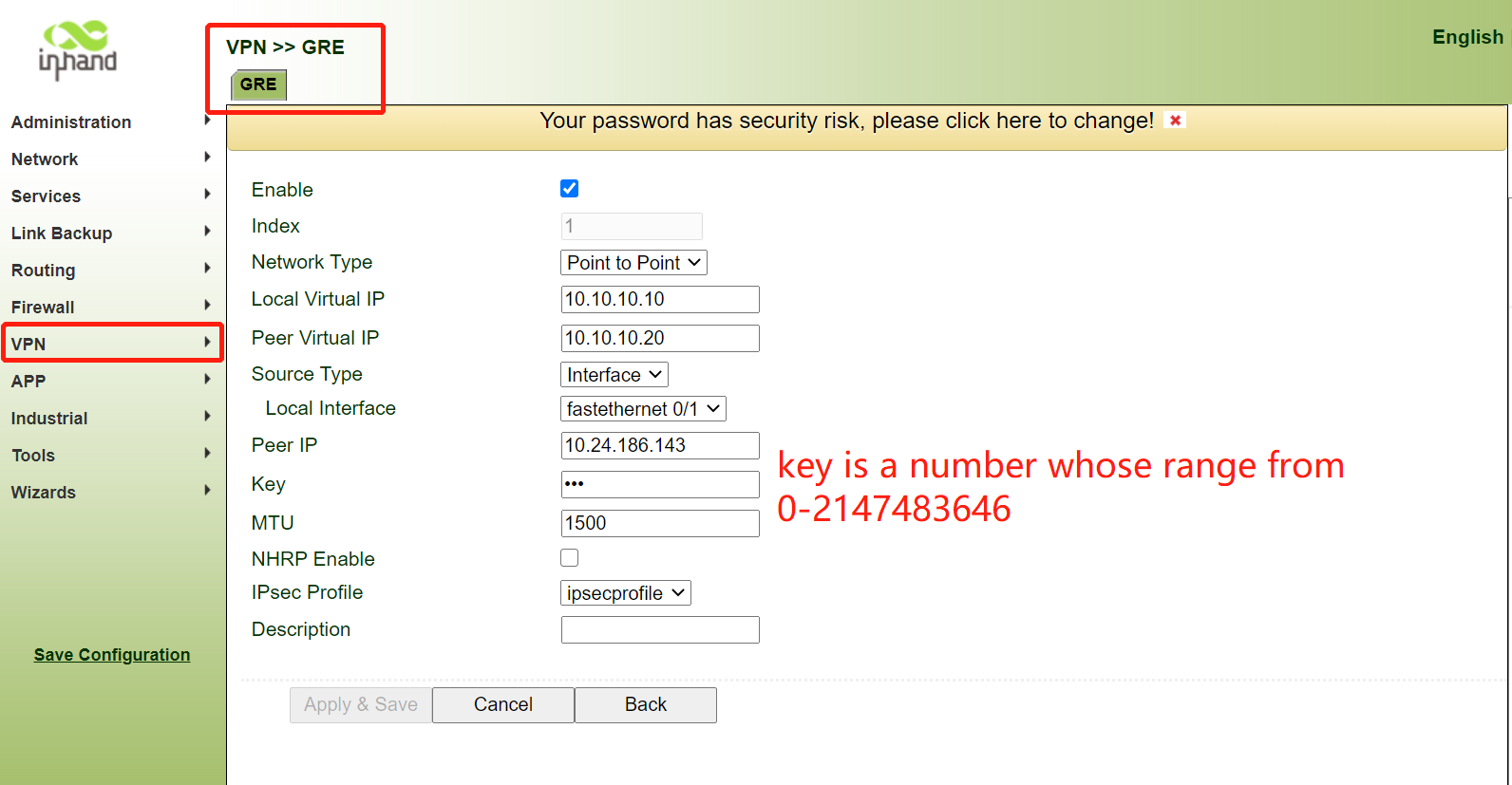 Client
Configuration


Step 2   Configure IPsec
Tunnels parameters
For
example,
If your
local network IP address is
192.168.255.0/24
Remote network
IP address is
192.168.2.0/24
The following example instructs you on how to set the parameters.
Server
Configuration: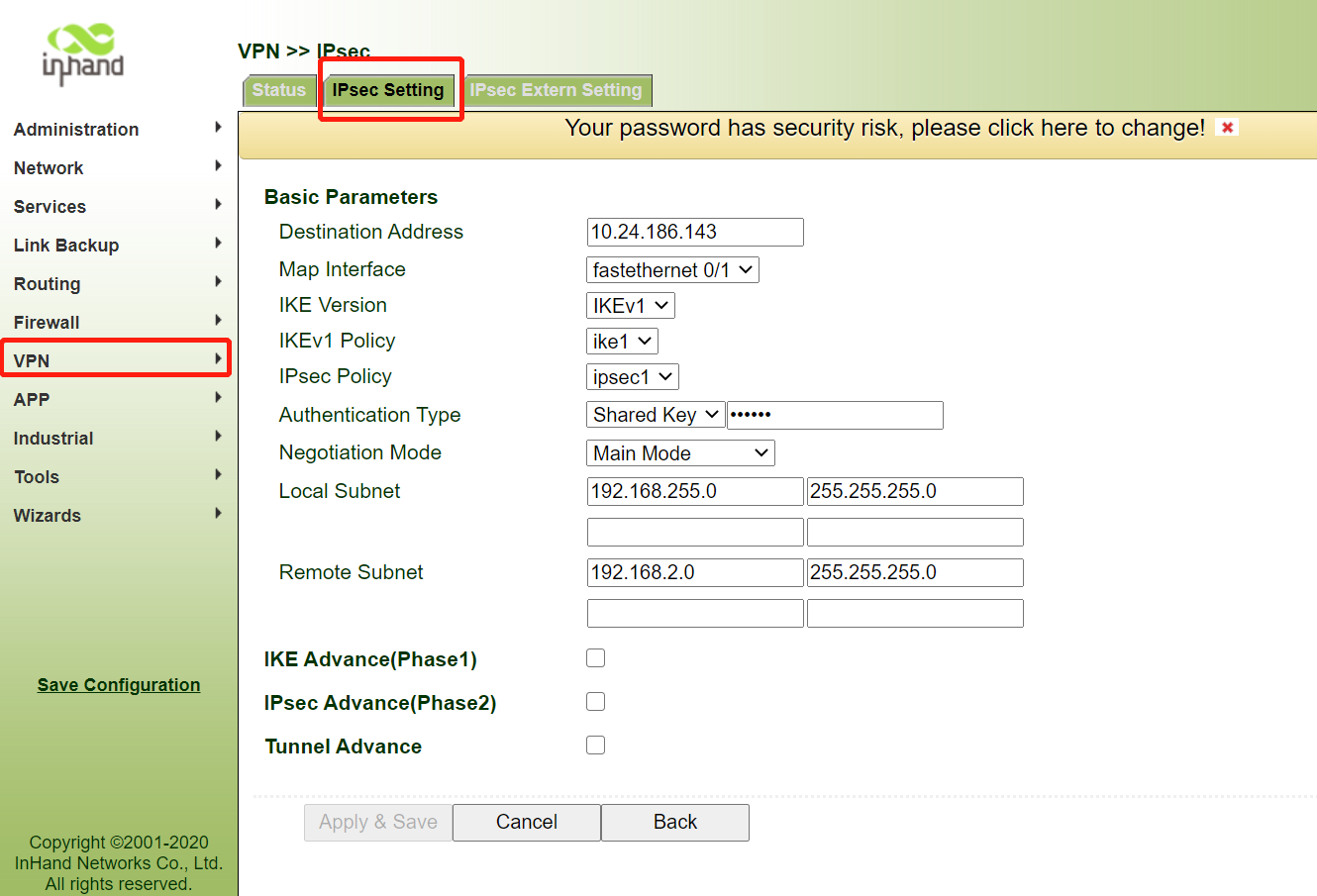 Client
Configuration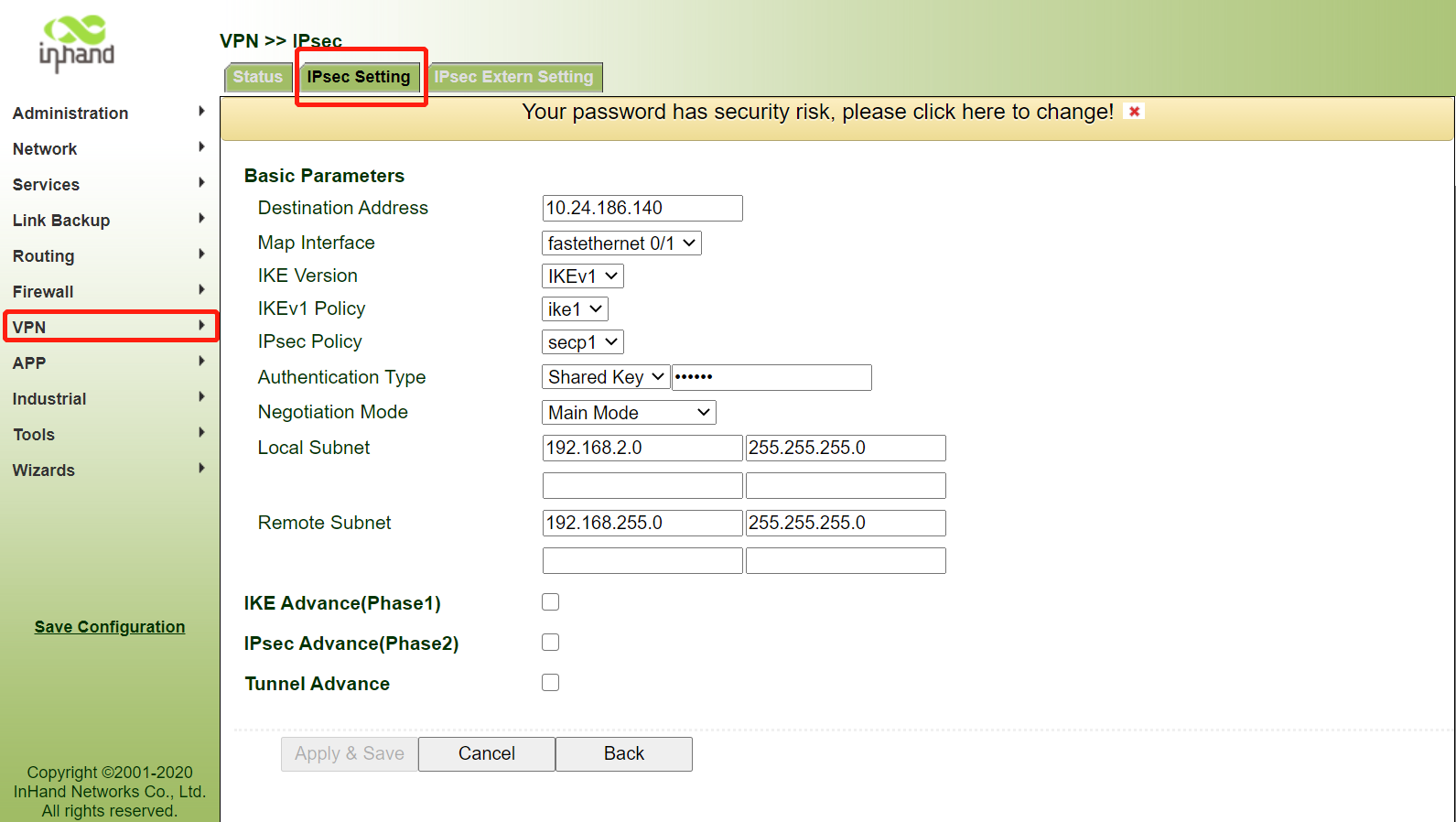 Check the
status of the tunnel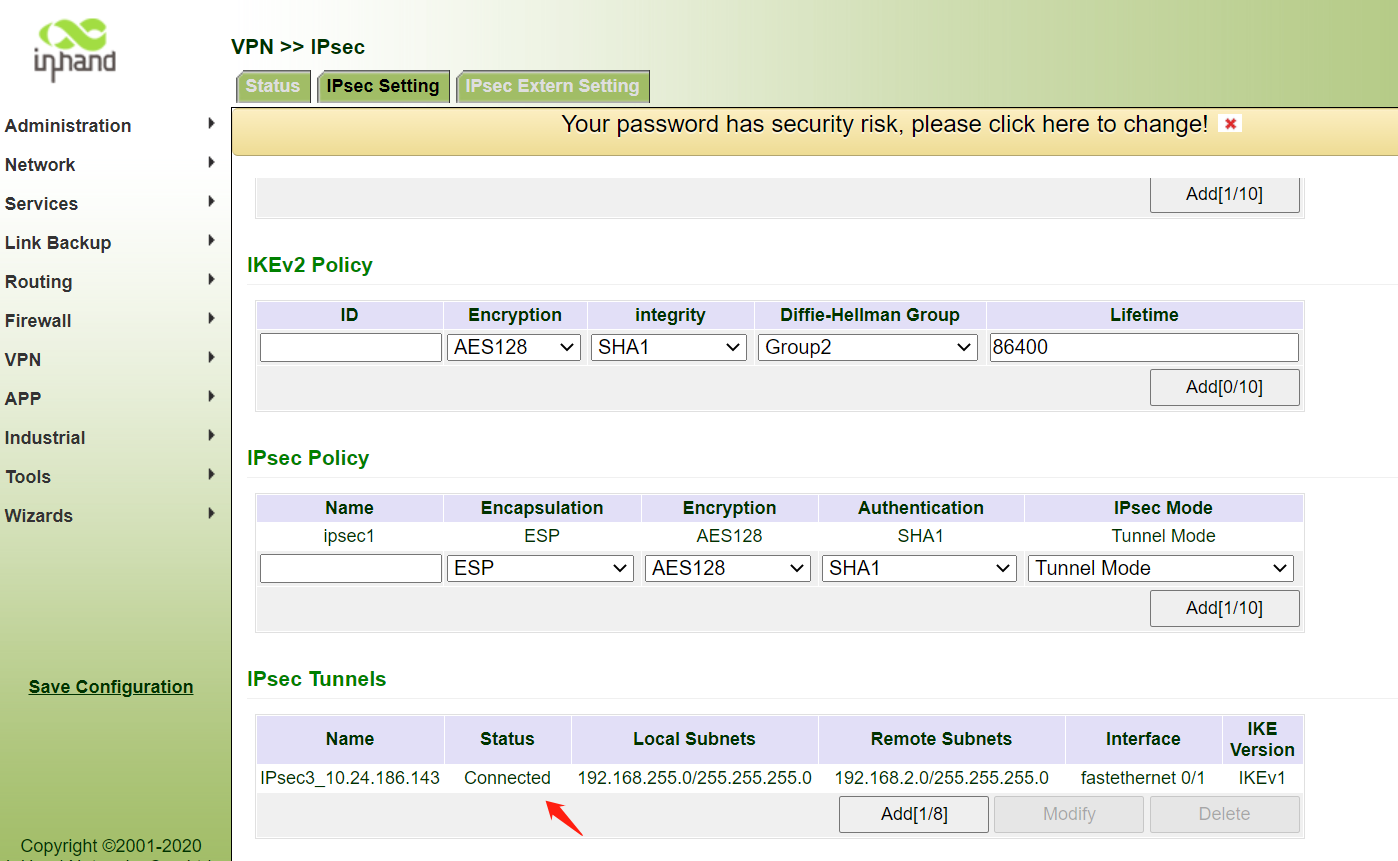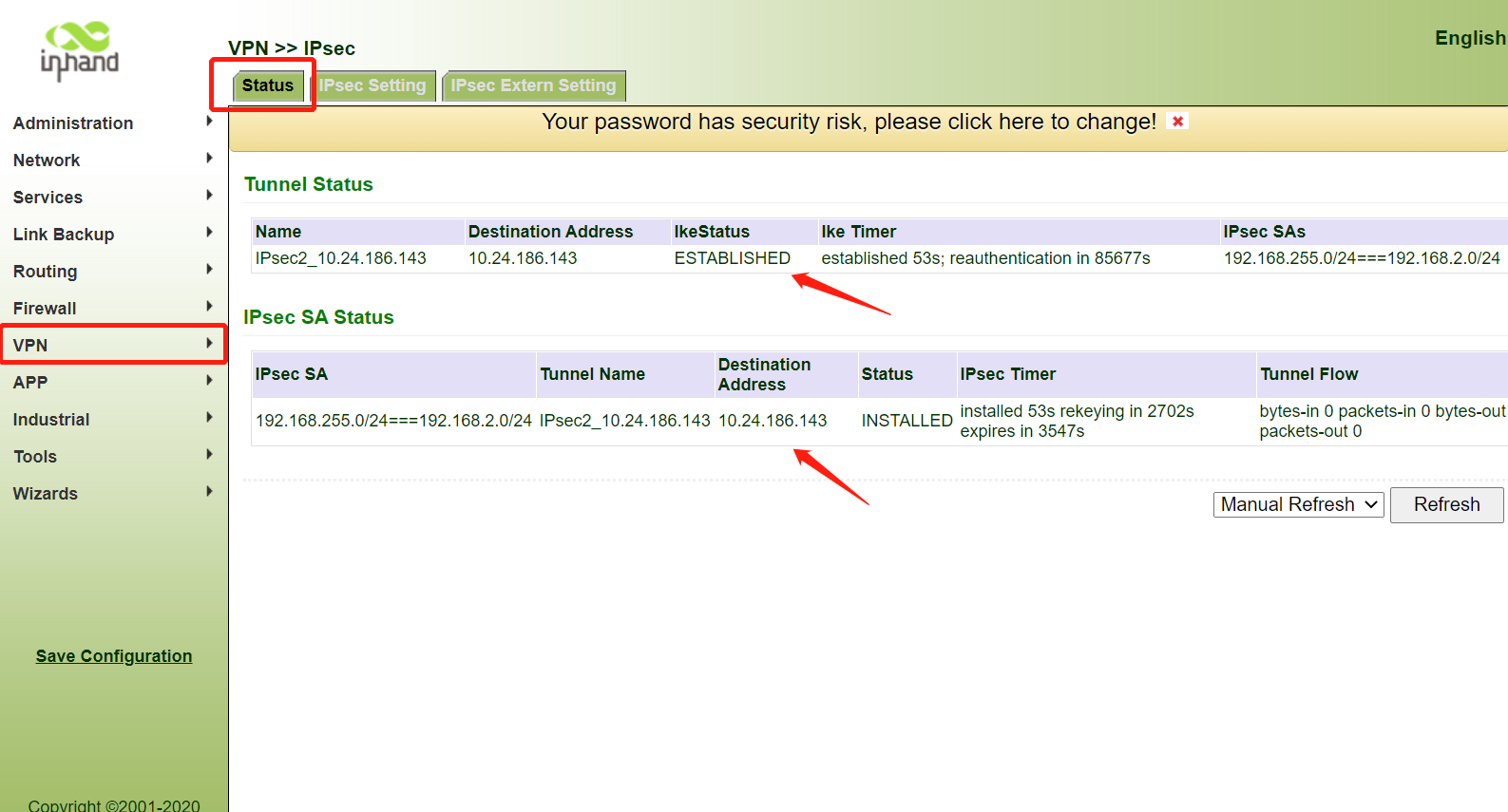 Step 3 Verify the VPN connection between Server and Client
Local LAN
ping Remote LAN (Server ping Client)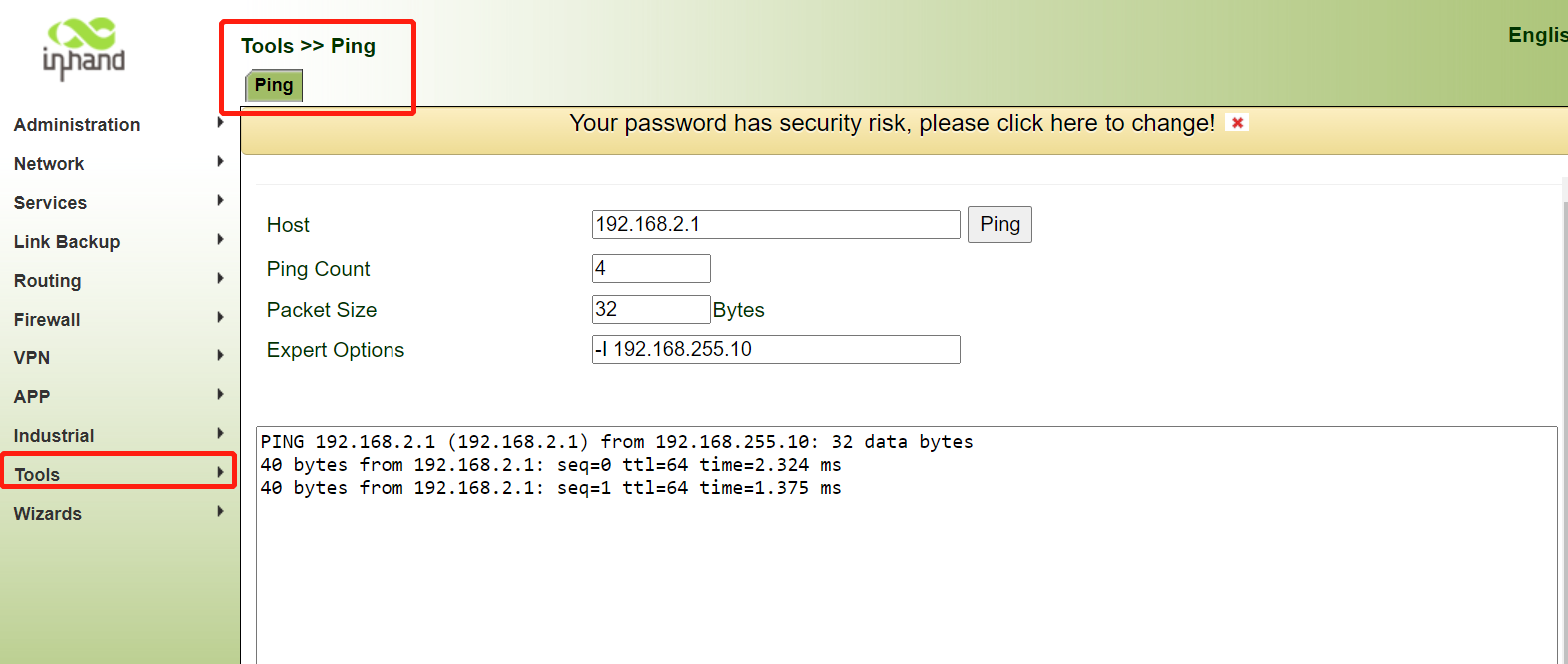 Remote LAN
ping Local LAN (Client ping Server)