How to create an online portal account-InCloud
1. Type the URL in the browser: https://star.inhandcloud.com. Please click "Create now" to create an online portal account.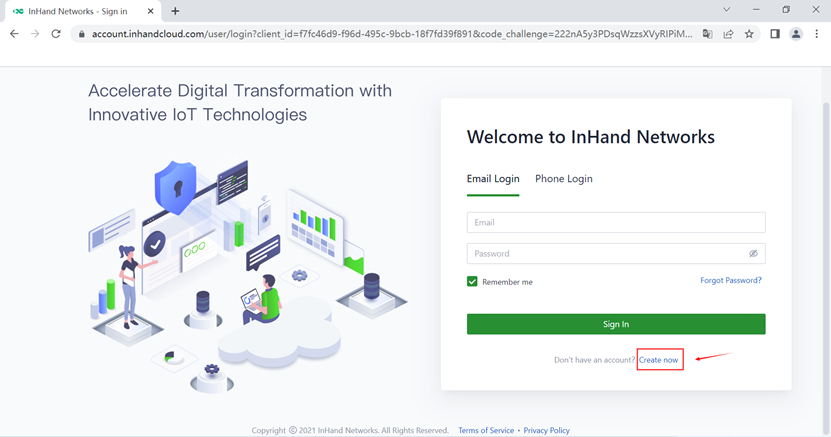 2. Fill in the basic information in the box as follows. Then click the Register.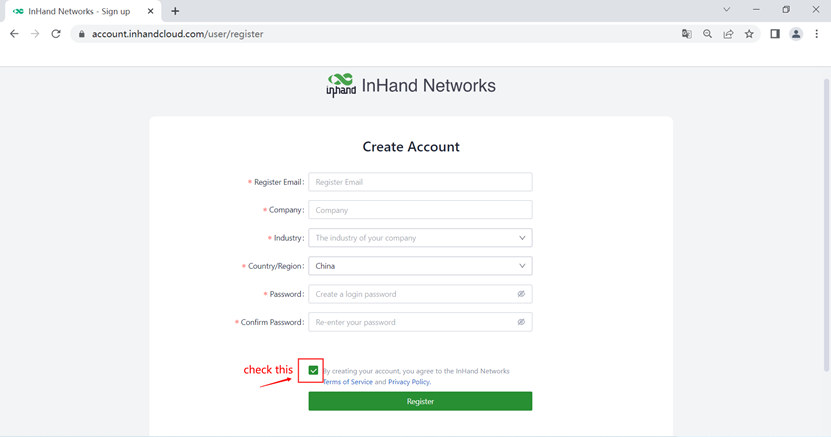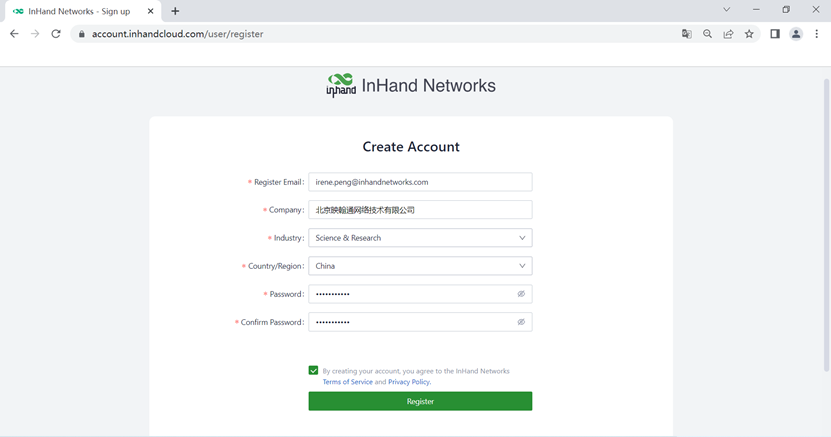 3. After clicking register, a confirmation email will be sent to complete the registration.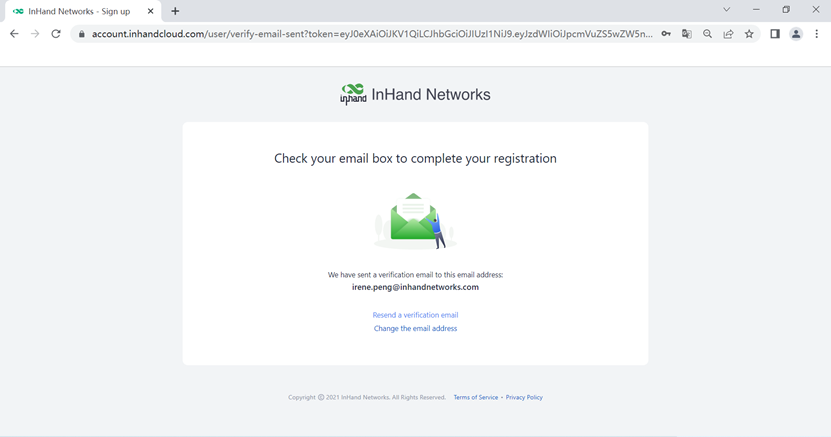 4. Open the new email and click the button "verify my email".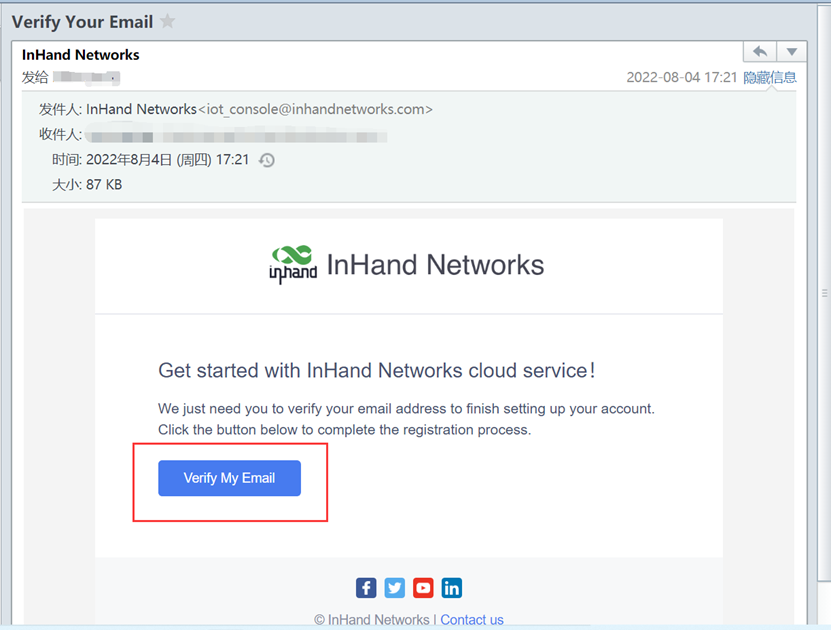 5. There will be a login page, log in with email and password.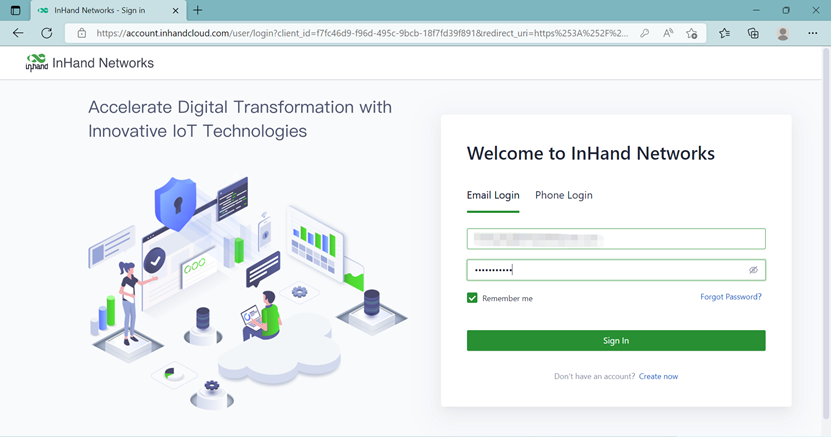 6. It will jump to the web interface of InCloud.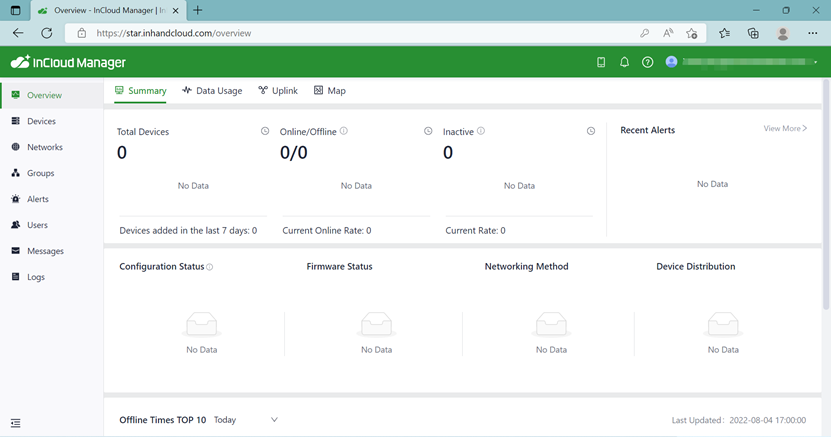 Connect the device on InCloud
1. Go to SystemàCloud Management. Enable Cloud Service should be checked by default, if not, please check it.

2. On InCloud portal, go to Devices. Click Add, then add device by Serial Number.


3. Wait for the device to show as online.