How to setup APN on IG502
1.     Connect PC directly to router and log into router at 192.168.2.1 using default credentials (adm/123456)
2.      Go to NetworkàNetwork InterfaceàCellular, and check the Enable Cellular.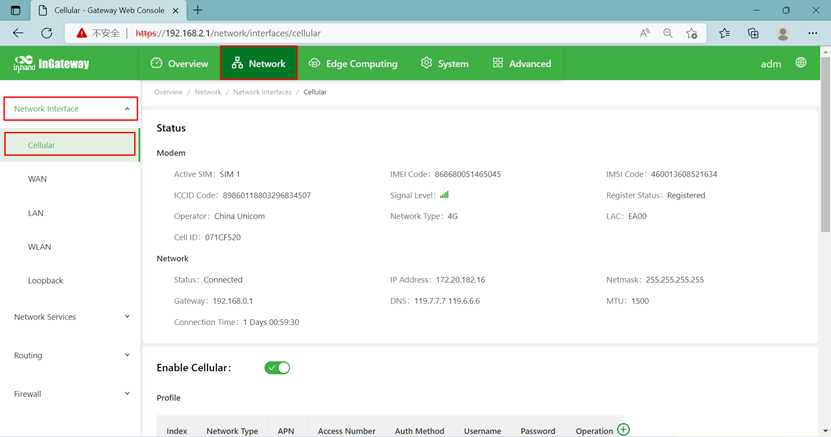 3.     Confirm SIM1 Network Provider is Profiles 1.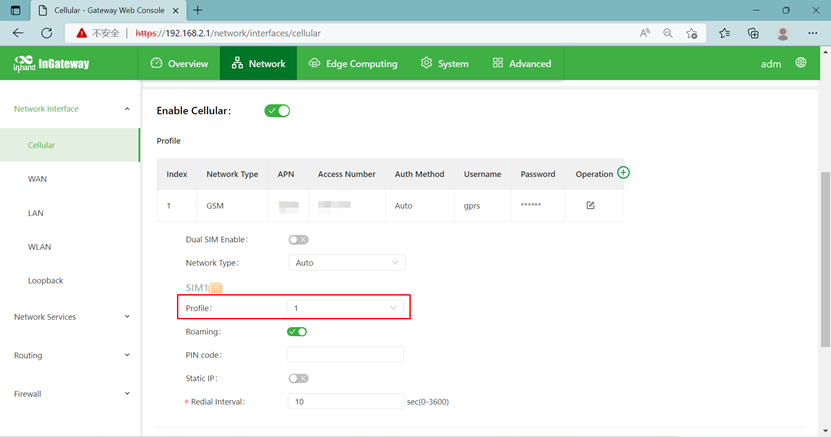 4.  Click the edit button on the right under Operation, set APN to desired value. Then click the OK. Do not worry about Network Type, router will connect to 4G if available.