How to configure DDNS in IR302?
1. Open Web site http://www.noip.com create an account

Put in Email Username Password Domain name.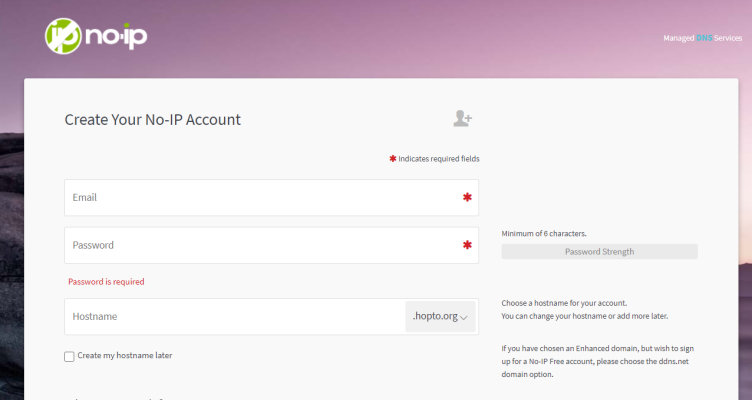 P-1
2. Confirm the email sent by NoIP and verify the account by clicking "Confirm Account".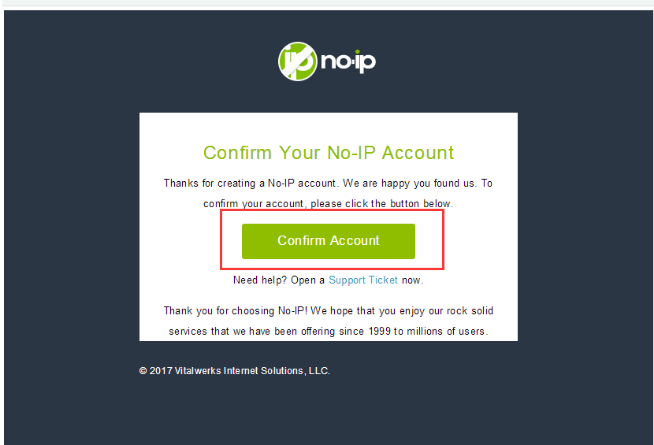 P-2
3. Log in NoIP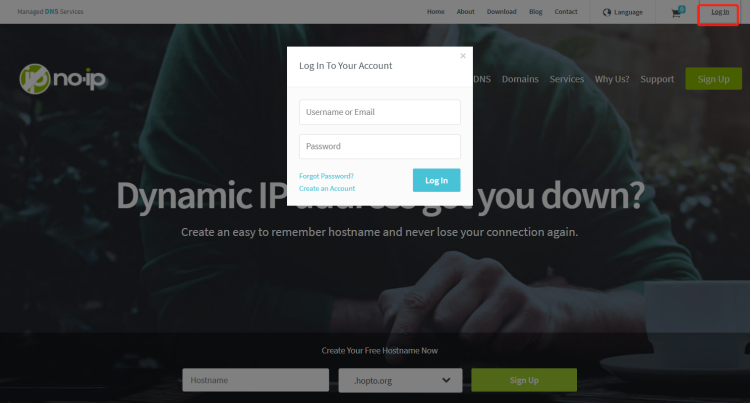 P-3-1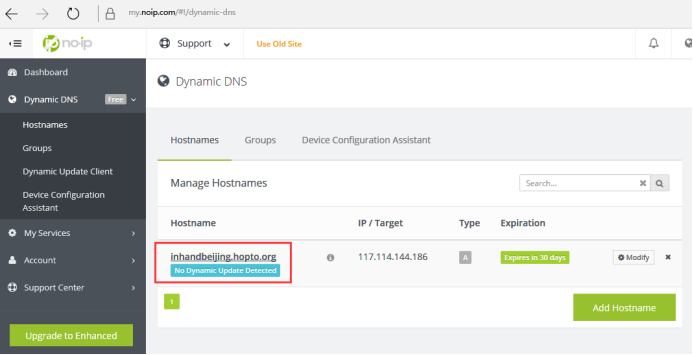 P-3-2
4. ConfigIR302

4.1 Make sure IR302 is connected to Internet and WAN IP is Global IP (Dynamic GIP and Static IP are both supported).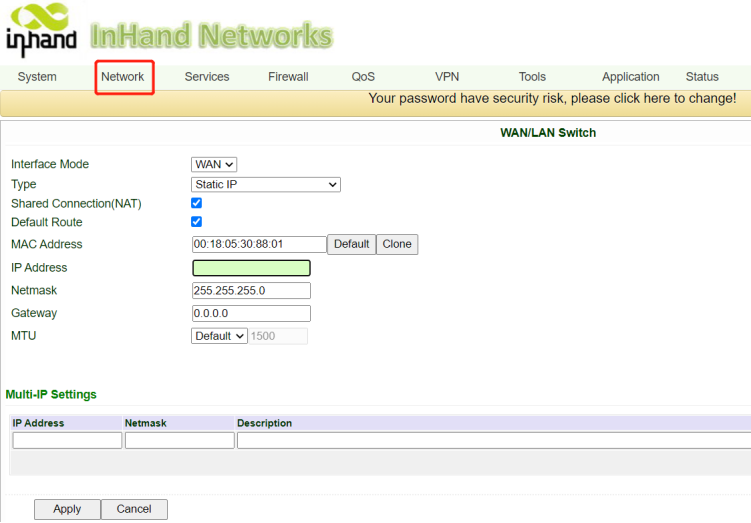 P-4-1
4.2 Config DDNS: Services->DDNS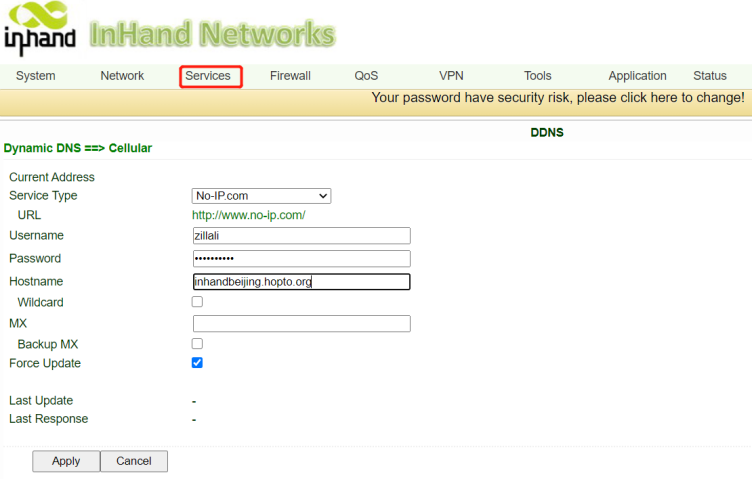 P-4-2
5. Test and verify.

Check Status-> log. View configuration synchronization status P-5-1.

P-5-1
Ping domain name. Check the domain name and resolve the correct IP address.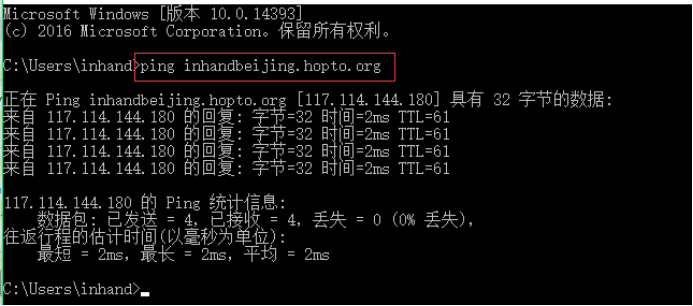 P-5-2
View DDNS configuration synchronization status on NoIPwebsite.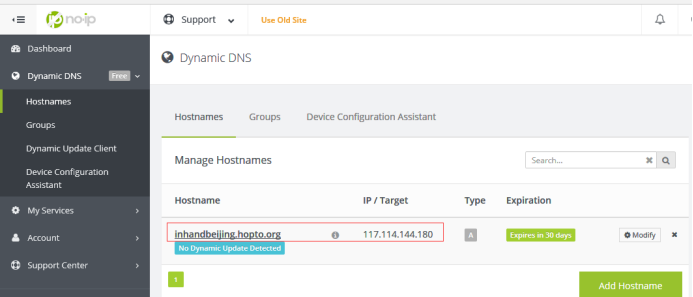 P-5-3