Connect the downstream devices of two different sites through InConnect
I would like to connect IR302 routers in a way where all downstream devices can see each other. How would I go about doing this through InConnect?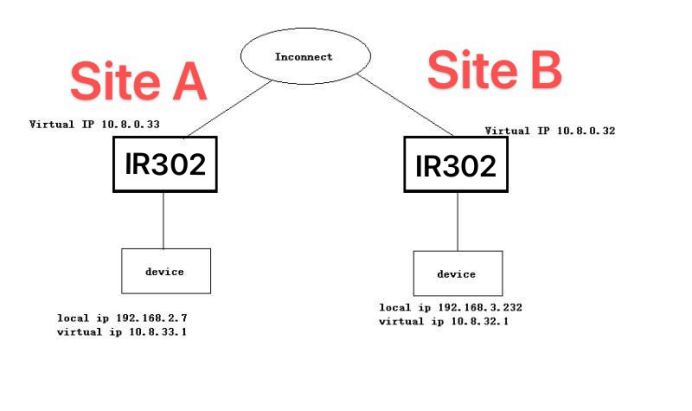 1) Create the InHand Routers on InConnect dashboard, and then add the downstream devices. You can refer to

https://inhandnetworks.s3-us-west-1.amazonaws.com/InConnect+Service+Cloud+Platform+User+Guide.pdf Then You'll see that InConnect allocates virtual IP for them.

2) Don't forget to add Static Route for each Router.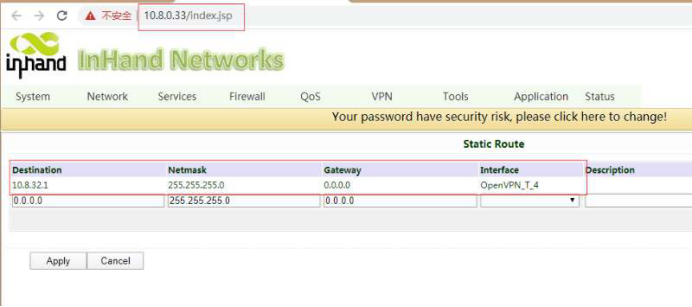 3) Test the connectivity.

Site A ping Site B.

Site B ping Site A.