How to create an online portal account-InConnect Service
1. Type the URL in the browser: https://ics.inhandnetworks.com/. Please click the Registration to create an online portal account.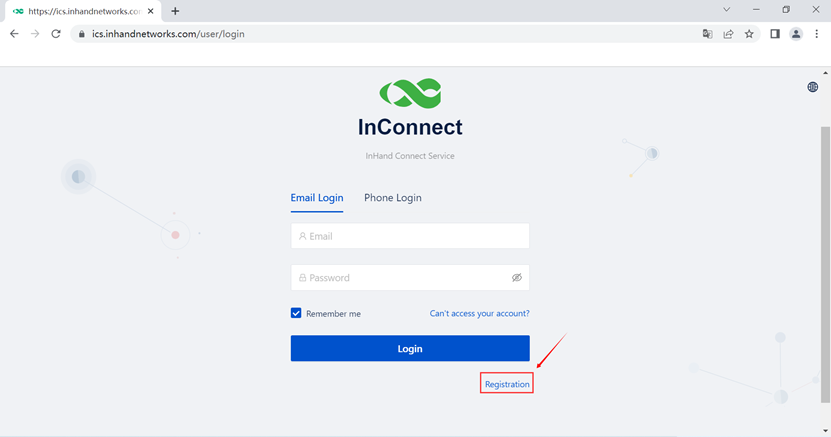 2. Fill in the basic information in the box as follows. Then click the Registration.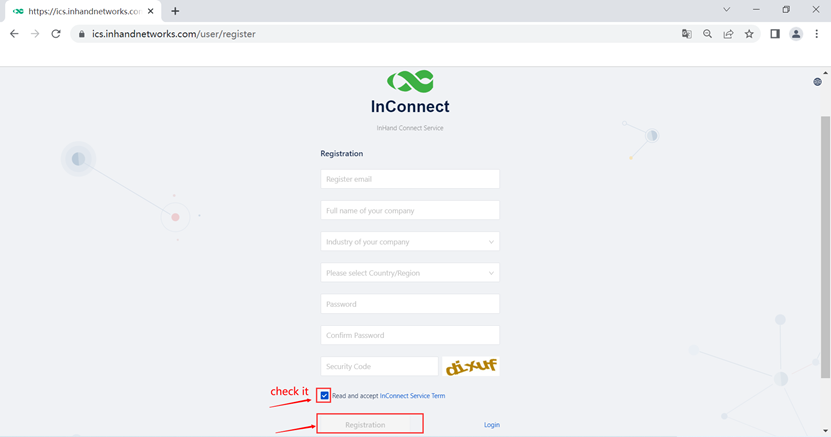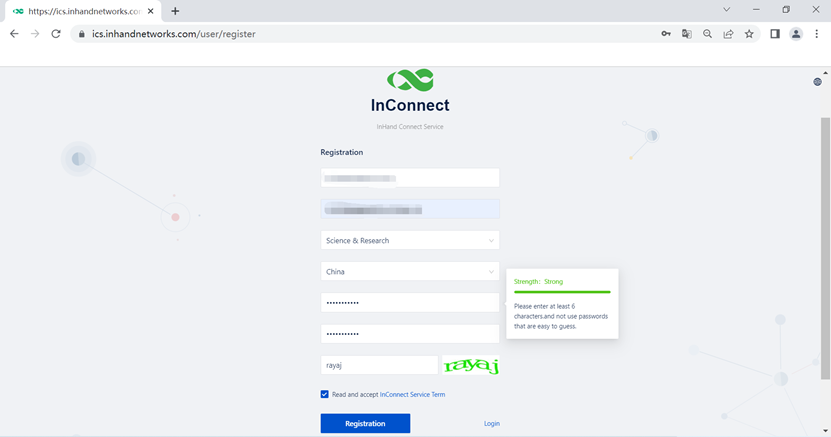 3. After clicking the Registration, click login can help you back to the login page of InConnect.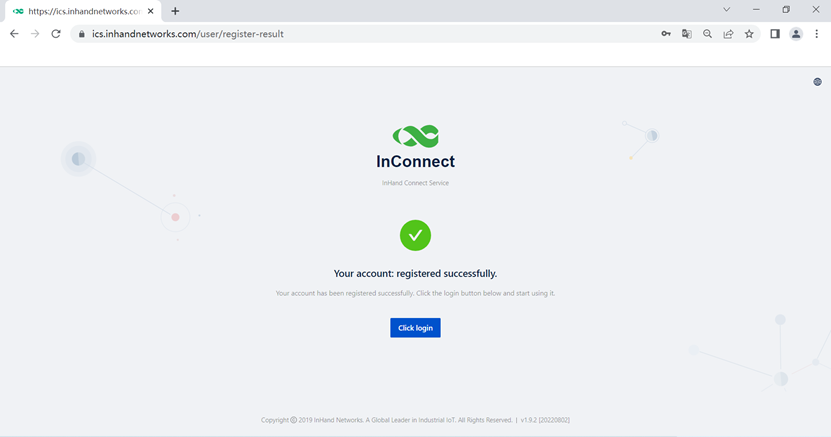 4.Fill in the email and password to login to InConnect.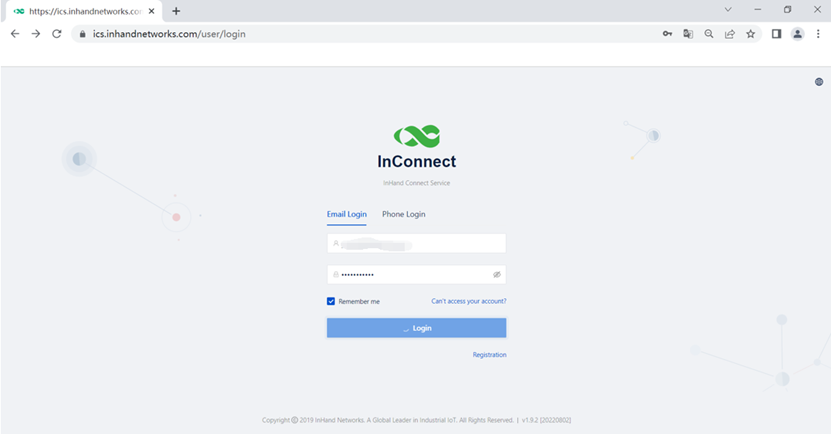 5. Once logged in, it will look like this.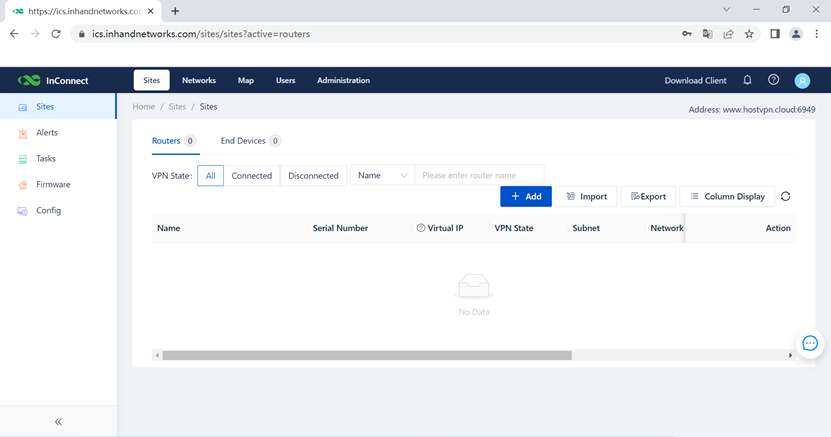 Connect Device to ICS.
1. On the InConnect portal, Click Add, Choose Name,Device Model, and enter the serial number.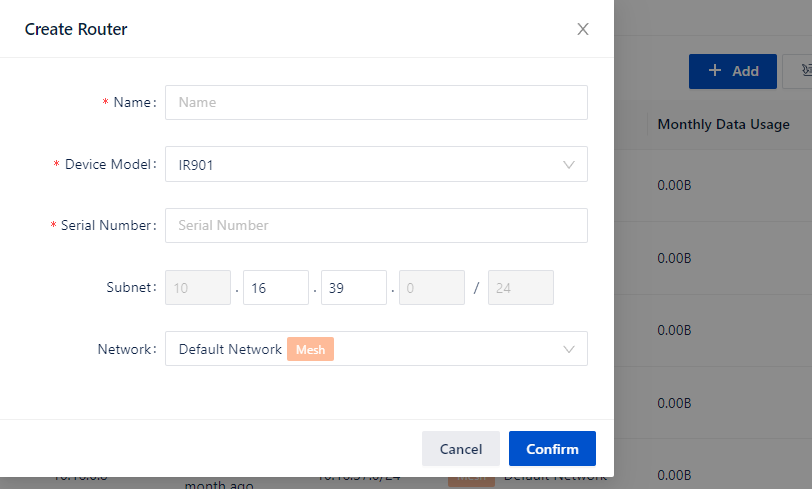 2. Click Confirm.
3. On the Router, go to Services>Device Manager.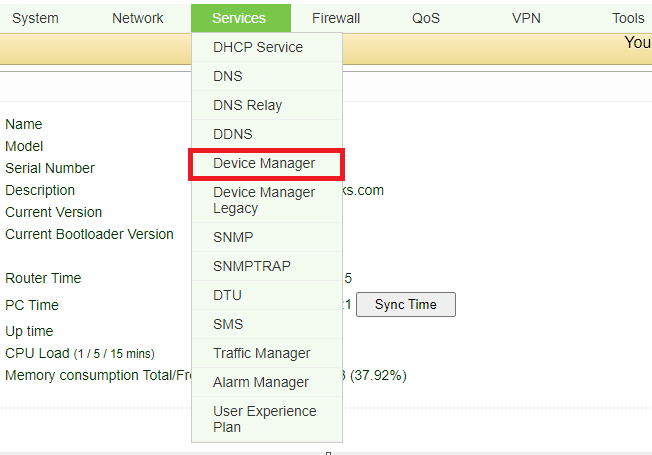 4. Enable and set Service Type to InConnect, confirm that Server Address is ics.inhandnetworks.com. Add the registered username and apply. After a few minutes, device should be online on InConnect.